Email, Productivity, Innovate, Ikigai ✨
👋 Welcome!
We kick off with a great post by Michael Brenner, a content marketing and digital marketing influencer, on why email marketing is so important for startups. Most importantly, it's a critical tool for reaching customers, leads, and investors. To achieve this, you need to ensure, that you are providing amazing content through email and your other channels. Your content also needs to focus on three areas: leads/prospects, current buyers, and shareholders/investors. Michael concludes that "email marketing is an affordable technique compared to Google PPC or social media adverts," but startups need to make it "relevant and valuable for multiple audiences." Read the full post to learn more.
---
🚀 Maker News
Productivity
David Peterson, who is responsible for partnerships at Airtable, has written a great thread on the life-changing effect no-code tools has had for companies, in particular SMBd, without engineering teams. Consultants have shown him that "comparable software would normally cost maybe 6 figures to develop." Moreover, he explains that "the step change in productivity is truly astounding." For inspiration, he lists a number of anonymized examples. Read the full thread.
Innovation
Anne-Laure Le Cunff, the founder of Ness Labs, has written another excellent post, this time on innovation. She points out that "innovation emerges from the interconnectedness of our collective brain," as "serendipitous discoveries, combinational creativity, and incremental improvements could not happen in a vacuum." Read the full post.
Organization
tem has done a brilliant job compiling all the productivity tools, tactics, and resources from previous Superorganizers Newsletters in a one Notion Document. Learn more.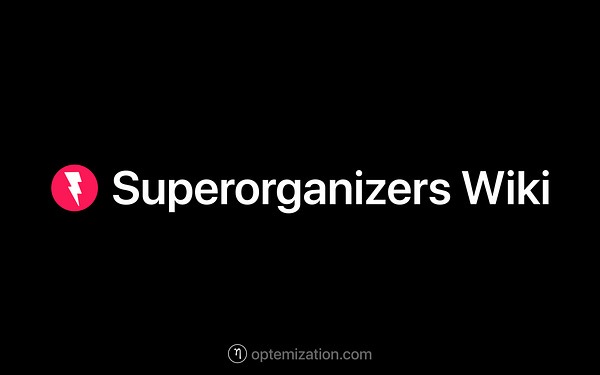 ---
💭 Afterthought
We conclude today, with a tweet and image shared by Indie Hackers. As Wikipedia explains Ikigai is a Japanese concept that "refers to having a direction or purpose in life, that which makes one's life worthwhile, and towards which an individual takes spontaneous and willing actions giving them satisfaction and a sense of meaning to life." Take care and see you tomorrow!
---
If you enjoy my newsletter, please spread the word to other interested people and help grow SpringUp Stories. You can also find me on Twitter if you'd like to follow my thoughts in real-time! I'll be back tomorrow with another newsletter. If you're getting value out of this newsletter please consider buying me a coffee. ☕